Meet the Team behind the Movement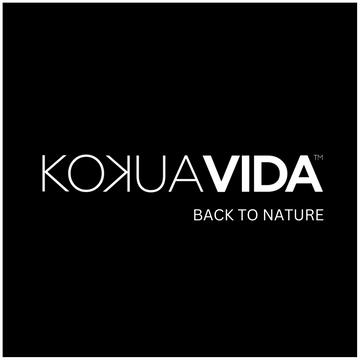 A Hemp and Wellness Club "Bringing Humanity back to Nature": The Vision of KokuaVida Inc."
Welcome to KokuaVida Inc, a company dedicated to providing high-quality, sustainable products for Health and Home. Our goal is to be your trusted one-stop-shop. Look at us as a true partner in making your desire for natural living easy.  
Our mission is to Bring Humanity Back to Nature through the use of eco-friendly and sustainable products. We believe that by using natural resources, such as hemp, we can create products that not only benefit our customers' health and wellbeing but also benefit the environment.
We source our hemp from US farmers and choose to partner with growers who use sustainable methods in their production process, from sourcing to packaging. Our commitment to sustainability extends beyond our products and into every aspect of our business.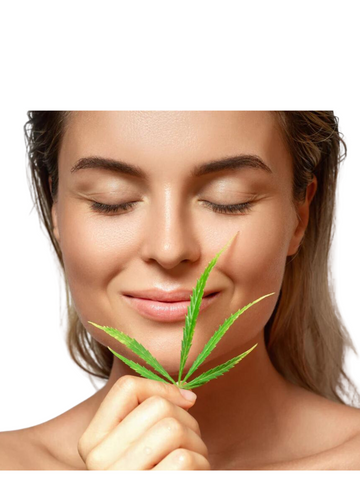 Our Vision
Our vision is to create a world where sustainable and eco-friendly products are the norm, not the exception. We believe that by making sustainable products accessible and affordable, we can make a positive impact on the environment and the lives of our customers.
You will see us build out a wide range of products, from comfortable and stylish clothing and accessories to nourishing skincare products and makeup to natural products for health and home. Our hemp oil, lotions, and balms provide deep hydration to leave your skin feeling soft and smooth, while our clothing and accessories are made from breathable, durable natural fibers that will last you for years to come. Our nutritional products for health are our pride and joy as we lean on some of the most incredible doctors, scientists and formulators to bring you products that work and have been proven by our practicing physician's team.
But we don't just stop at our products. We also prioritize sustainability, from sourcing our hemp, choosing manufacturers who follow strict production processes. We believe that every step counts in protecting the environment.
At KokuaVida Inc, we're dedicated to providing our customers with the best possible experience. That's why we offer a wide range of products at affordable prices to ensure that everyone can enjoy the benefits of hemp and natural products for health and home.
Meet The Owners
Sometimes in life, a mission chooses you. Hemp did this to us. Our belief in this plant became so strong that we felt compelled to spread the word globally when we learned of its benefits. Keep in mind that when we started this journey, you could Google CBD, and nothing would come up. After seven years of building global networks around Hemp-based products and producing over 40 million in sales for other companies, we, unfortunately, realized that only profit was their core belief.  For us, it was the mission of Bringing Humanity Back to Nature. In 2022, we realized all these years of bringing awareness to this beautiful plant had brought to a pivotal moment to be called to bring this mission to life. With your help in spreading the word…we can do this!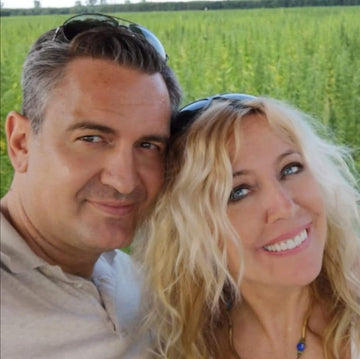 Founders / President CEO & Vice President
Tibor O'dor and Kimberlee Sheppard
Tibor and Kimberlee have a combined 40-plus years of entrepreneurship and have built global sales networks expanding throughout US and EU. Our goal at KokuaVida is to contribute to the health of humanity and the sustainability of the beautiful planet we inhabit 
Since deciding to take this mission on and our love for the hemp plant, it's nothing short of miraculous how everything fell into place. From our doctors to our affiliate partners to our manufacturers, we could not have achieved a better heart-centered team in the health and wellness industry. This picture was taken in the middle of a hemp field in Rzeszow, Poland, and our first experience surrounded by this life-changing plant. This was one of those moments in life you'll remember forever.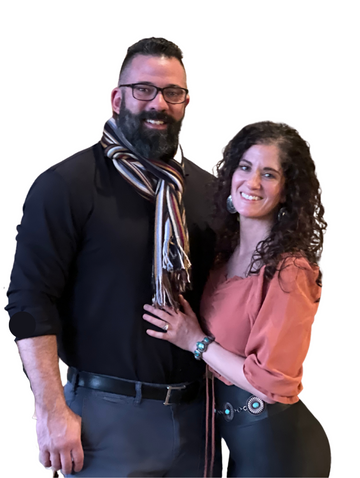 Founders / Dustin -Chief Sales and Marketing Officer / Sarah -Public Executive
Dustin & Sarah Chavez
Dustin and Sarah have a combined experience of over 20 years as Entrepreneurs.  From owning successful restaurants to building teams globally with health and wellness products producing millions in sales over their career.  Dustin is also proud to have served his community for over ten years as a Law Enforcement Officer.  The one thing they are most proud of is the four children they share as well as 3 fur babies. Sarah and Dustin have taught their children to be responsible in the care of what we create for humanity and the planet as well as good nutritional choices. Their decision to step forward boldly as owners of KokuaVida Inc. was led by their desire to leave an example for their children, as it is not earthly possessions that matter but what you leave as a legacy and the example you set. They and their children know the importance of living a toxic-free life and look forward to bringing the same passion to formulating and developing natural products for health and home. They understand hard becomes easy when it is driven by a purpose, and they know their purpose is to bring Humanity Back to Nature with hemp and natural products for health and home.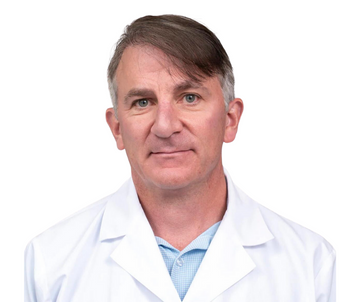 Chief Medical Officer / CMO
Dr Jeff Donohue-MD
Dr. Donohue earned his bachelor's degree from Northeast Louisiana University and his medical degree from Louisiana State University Medical Center in Shreveport.  He completed his residency at the University of Alabama in Tuscaloosa.
 
Board-certified in family practice, Dr. Donohue is a fellow of the American Board of Family Physicians and the American Academy of Anti-aging, Functional and Regenerative Medicine. He is a member of the American Medical Association, American Academy of Family Physicians, and American Society of Bariatric Physicians. He is in practice with Wellstar Family Medicine at Bridgemill in Canton.
Dr. Donohue became aware of hemp-based products over five years ago and now spends his time educating his patients about the benefits of hemp to our ECS system.  As one of the few ECS-certified physicians worldwide, he takes his role in educating very seriously.